Our candles are meant to scent your home as you do your body: safely and with perfume-inspired scents. We make a candle that you can REALLY smell.

How? We've combined high quality ingredients, research & testing, and artisan manufacturing to create a luxury, scented candle that burns very slow and clean (no soot).
Candle buyer's main complaint: "I can't smell it". Our candles will fully scent your space without cloying. You can stop wasting money on candles you light and can't smell. We use 10-12% of fragrance oil in our candles while most candle companies add only 6%.
Our sophisticated fragrance oils are infused with essential oils and are IFRA Certified for air safety. Our soy wax blend burns clean and slow. Our wicks are made with natural fibers (no metal). All our ingredients are vegan, cruelty-free, parabens-free, phthalates-free, colorant-free, additive-free and kosher. Our packaging is recycled and recyclable.

Reducing waste is important and the reason we don't use boxes.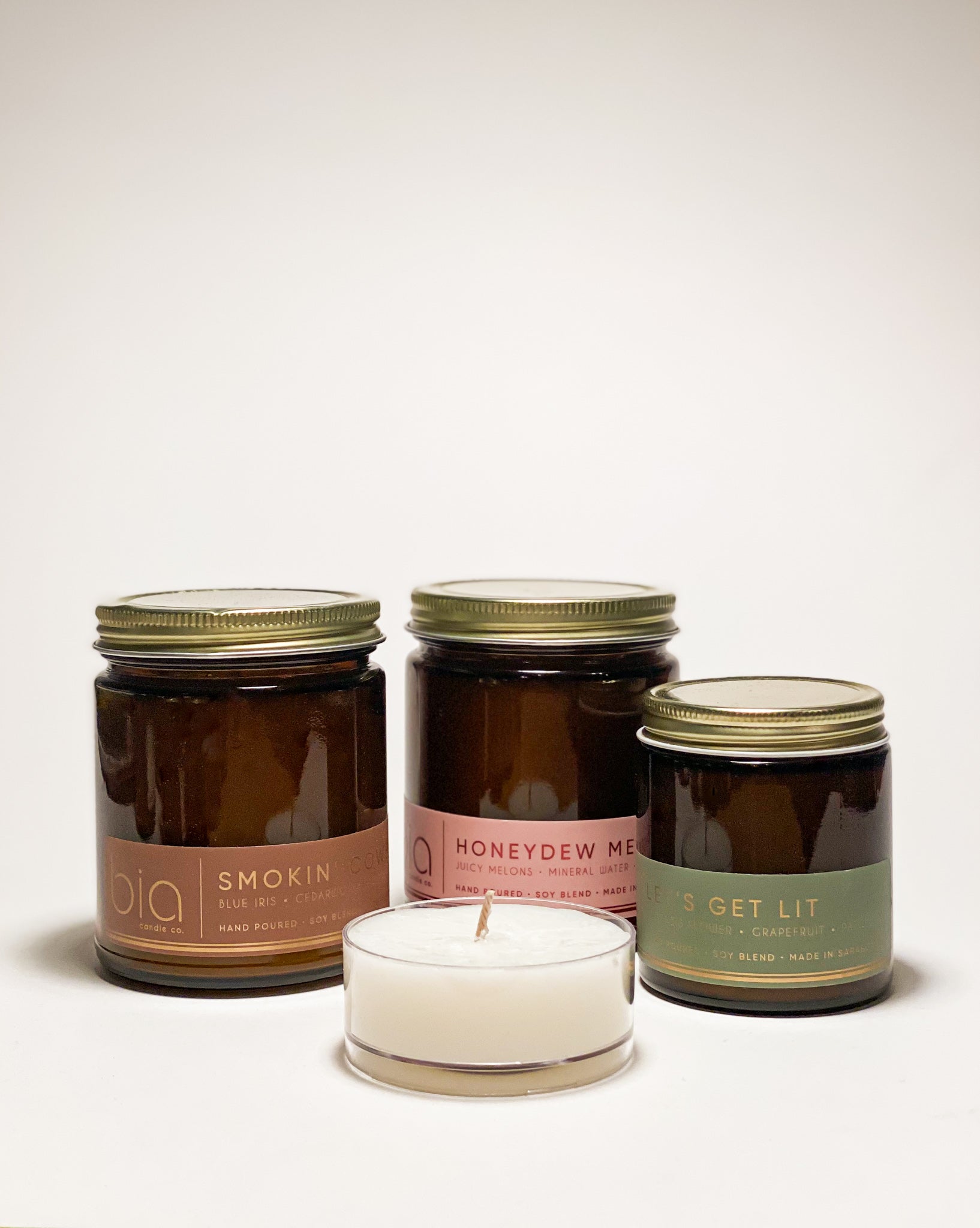 Bia has always loved and been an avid user of candles and perfume. While living in Brazil, Bia struggled to find quality candles for her home. On her trips to the US, she would stock up her suitcase with candles for her home and for gifting. Bia noticed her Brazilian friends loved the scented candles and didn't light them to preserve them as treasures! Realizing there was a demand for scented candles, Bia began making candles in her kitchen, "I thought it would be easy! I was so wrong. Candles are chemical formulations. Wax and scent have to mix correctly. Then you need a wick to compliment that mix so you have a candle that functions properly: scents a space, burns safely and does not soot. It's a lot more complicated than I ever imagined." After tireless research and repetitive testing, Bia created a highly scented, clean, slow burning candle and started selling to local boutiques, friends & family.
In 2018, Bia moved back to Sarasota, FL and started analyzing the very competitive US candle market. With so many indie brands to compete with and large companies with competitive prices, it was daunting. After a closer look, she realized companies shorted on fragrance to keep costs down. Some only scented the top layer of wax instead of the whole candle. Some candles burned very fast, others had a very high, dangerous flame. Some had soot and smoke or a lot of wax left over. Conclusion, many companies make bad candles; while others are selling nice candles at very high prices. 
how it started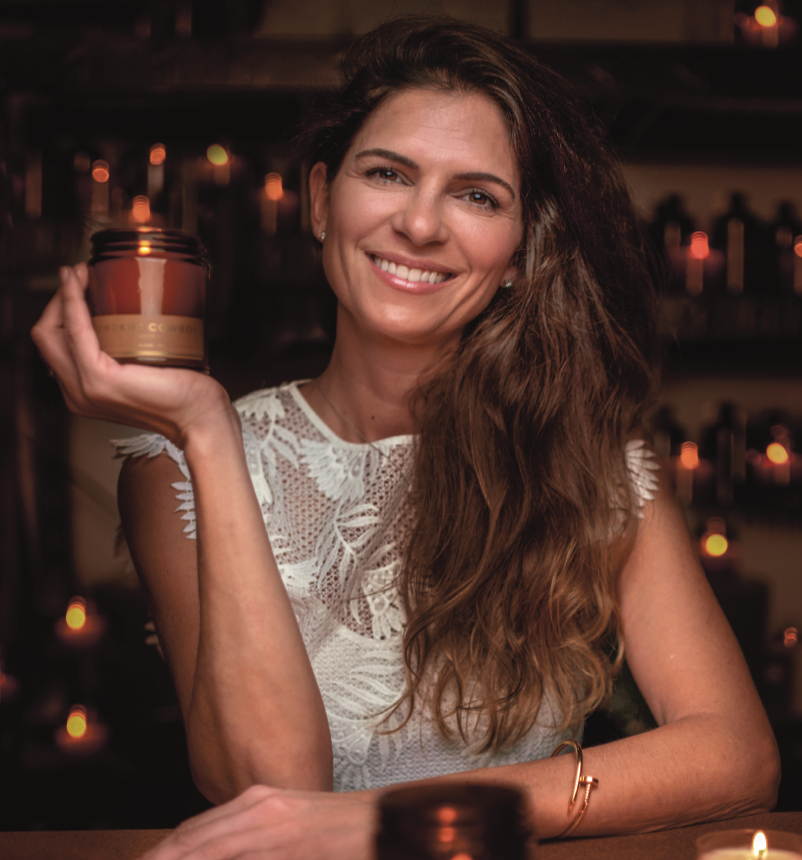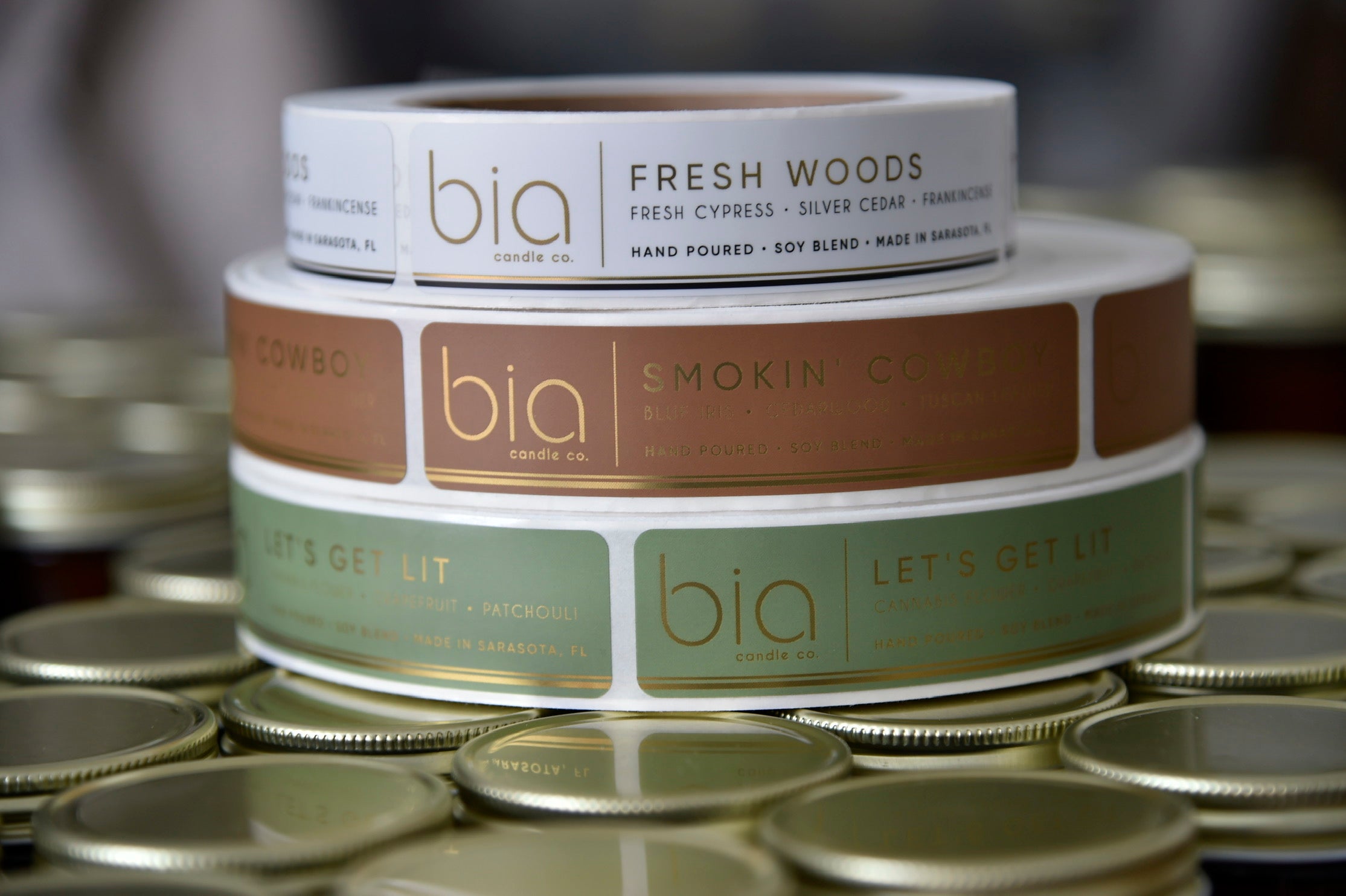 Bia: "Our goal has always been to produce high quality, scented candles that customers love. Candles are so special. Their scent and light have powerful, positive effects on us...as does Nature herself, which is why we don't offer candle boxes as most are not recyclable and go straight to landfills or our oceans." Our packaging is a minimalist and should be recycled or reused.

Powered by AZEXO Shopify page builder